Email Signature Creation Tips
Being sure your HTML email signature works.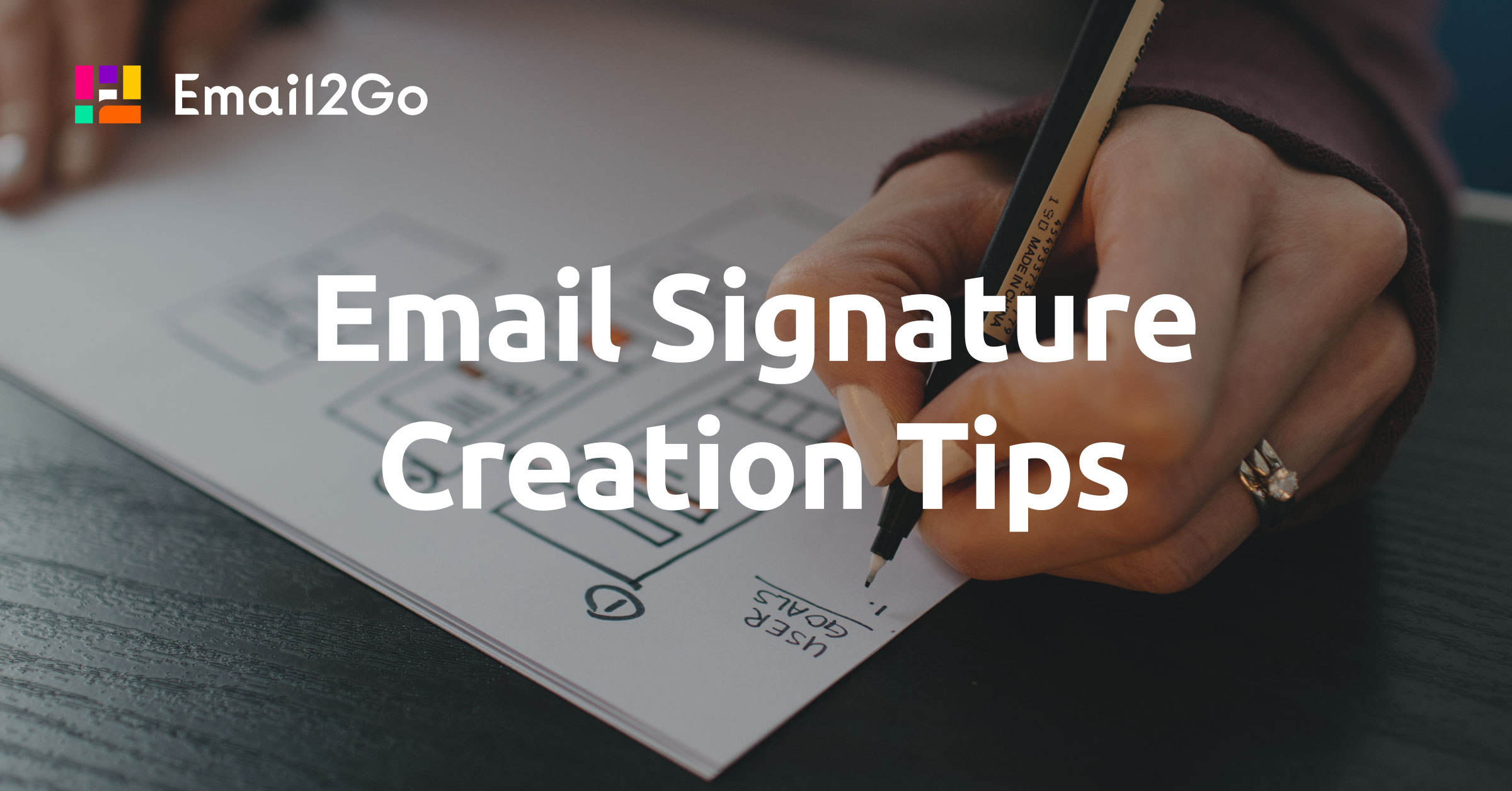 It's no secret that email signatures can be a powerful marketing tool. For this topic, I will tell you how to sign your newsletter correctly and also how not to do it.
A signature in a mail template creates a positive image for your brand and also increases the loyalty of the recipients of your message. People tend to better remember the first and last parts of the information they receive. It would be an unforgivable mistake to overlook this fact.
Email developers use all their imagination to create unique and memorable signatures. Next, a few tips on how to make these signatures work.
Make the Design Unified
The visual component plays a huge role in creating both the entire mailing list and its elements. Be sure that the signature to the email is harmonious with these other elements. Use a single color scheme, a single set of fonts, and be sure not to use too wide of a palette or a large variety of letters.
The more concise the signature design, the better. Avoid useless information in your signature. Don't overload it.
Photos in Email Signatures
Adding a photo to a caption is an effective way of creating the impression of a more trusting relationship with the recipient. But keep in mind that the image must be well-taken, and the sender's photo should ideally match the photo of the mailing preview icon.
Email designers often insert a serious business photo in the signature or replace it with a company logo. As a result, you get a professional-looking signature… But this seems to miss something—namely, the sense of uniqueness that should be in any online advertising. Without being special, your signature is bound to go unnoticed and quickly forgotten. We recommend using a photo that is both business-like and friendly.

Among all the faces that people see on the Internet every day, the ones that smile at you from the footer have a huge positive effect.
Use Mostly Plain Text
Don't use a lot of graphics. Or at least try not to. If necessary, do not put them directly in your email signature, but place them on the server, and then link to them in your HTML code. For this purpose it is convenient to use Email2Go free cloud storage.
Keep in mind that the larger the size of your email, the more likely it is to end up in the spam folder. To avoid this, try not using too many different colors or special characters.
Use Social Media Links
There's no doubt you have a Facebook page or Twitter account. Don't miss the chance to tell your mailing list recipients about them. This will not only decorate your signature but also provide information about additional channels of communication with you. Put them in your signature in the form of colorful icons. Important note: don't add social media links to your caption if you don't post there at least once a week. If you have a channel that you would like to draw special attention to, make it more visible using a CTA button.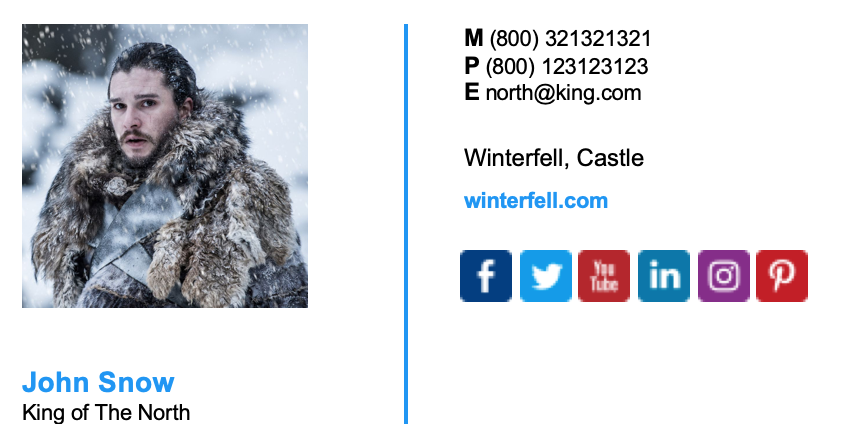 Make an Appointment in One Click
For email designers and marketers, electronic signatures are a huge field for creativity. You can add anything you want to them. Or, at least, almost everything. If you work with clients in real time or in video chats, you can use the footer to give the client the chance to make an appointment in one click directly from the body of your email, or you can include a link to a demo of your product.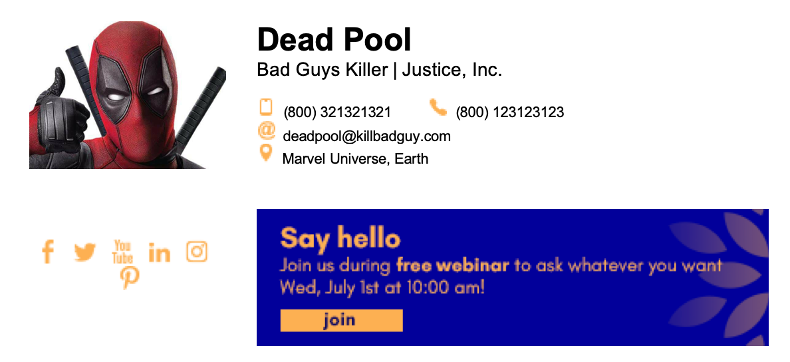 Don't Use Background Colors
None of my articles are complete without a description of problems that you may encounter in Outlook. This is no exception.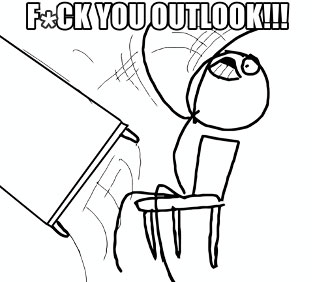 Background colors work great in normal web design applications, but they are a no-go zone for email signatures. Why is this? Many email clients are buggy with or just do not support background colors (e.g., old versions of Outlook). This is why we strongly recommend not using background colors in your signature. If you happen to decide, though, that your signature without a background color has no right to live, then be sure to test the result on all possible devices and applications using the Email2Go email preview tool to avoid any disappointment from unsuccessful mailing.
Perfect emails are born here
Create your email with our free modern code editor with unique features
and test them on dozens of different devises and mail apps
START NOW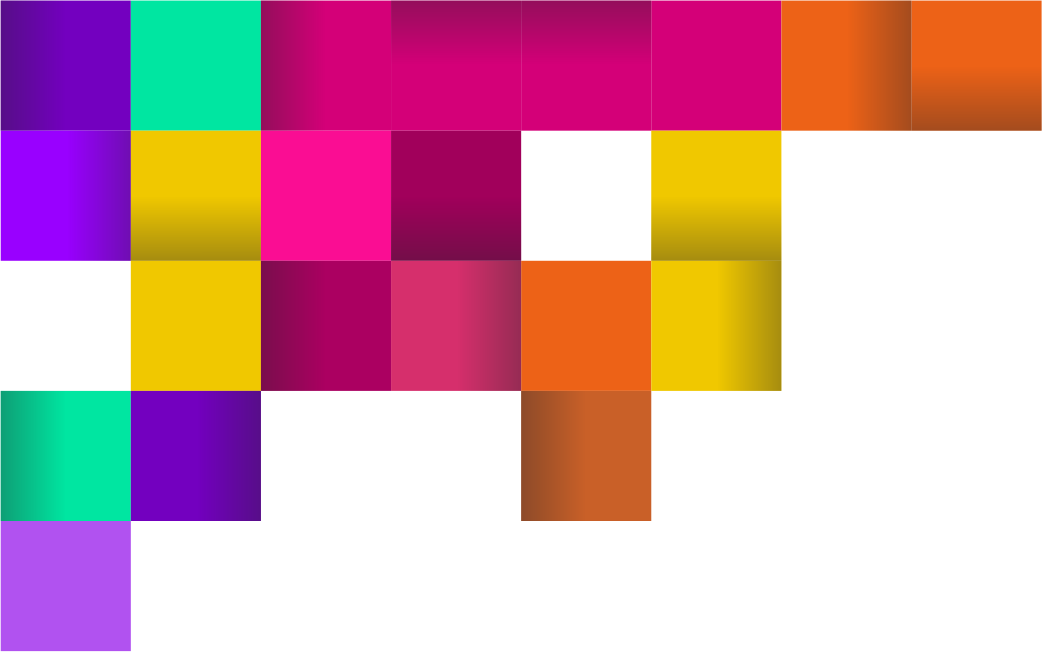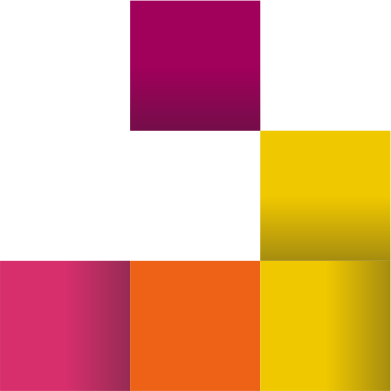 Mobile Optimization
The number of people who open emails on mobile devices is huge. This should be taken into account when creating your email signature. Don't forget to optimize your signatures for mobile devices. When creating a signature in an HTML email, make sure that all elements are clearly visible and are displayed correctly on smartphones, and also double check that it isn't difficult to click on any links.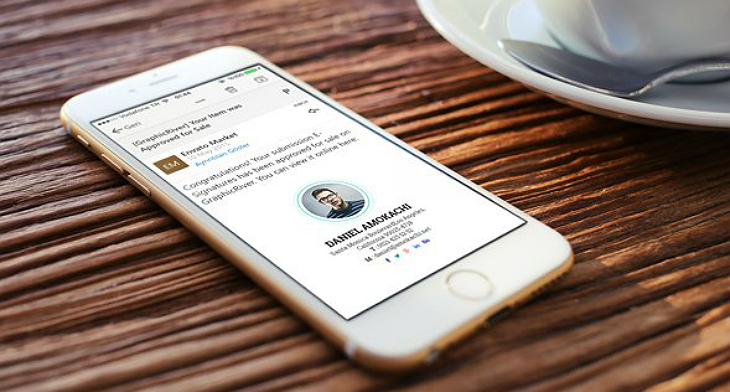 Having done all the work to create a signature for your email, you have come to the conclusion—and isn't it marvelous? Let the recipients of your email also admire this creation and see it exactly as you intended. Before you send your newsletter, be sure to test it on all possible devices and apps to see how your message will be received by your customers and partners, and if there are any inaccuracies in the design, promptly correct these errors.